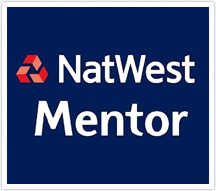 The safety of our employees, clients and members of the public is of paramount importance to us, because we feel so strongly about this we use Natwest Mentor. Our business partner for consultancy, support, advice and protection.
Natwest Mentor is one of the largest personnel and safety consultancy companies in the UK and have been advising us on all of our Health and Safety policies and practices. Their expertise in these matters is reassuring and complies with all current legislation. As we are experts in our field, they also are experts in theirs. A perfect partnership. Learn more about our advisors by visiting the Natwest Mentor website.
You can view our policy statements and safety certification using the links provided below. These are available for download in PDF format.
CPM Ltd Policy Statements
Anti Bribery & Corruption Policy
Environmental Policy Statement
Equal Opportunities Policy Statement
Health & Safety Policy Statement
Integrated Management Policy Statement
CPM Ltd Certification
Acclaim Health & Safety Accreditation
CHAS Certificate of Accreditation
Constructionline Gold Certificate
Dulux Trade Contract Partnership – Certificate of Membership
Environment Agency Waste Carrier License
Mansell Zero Harm Accreditation
Natwest Mentor Health & Safety Certificate
SMAS Worksafe Contractor Certification